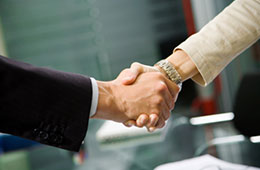 Toolan & Company, P.C.

Certified Public Accountants
Tax Preparation, Tax Planning and Accounting
Toolan & Company, P.C. is a certified public accounting firm offering personalized services for individual and business clients. We are located in Exton, PA.
In addition to providing traditional tax and accounting services, we can assist you with a variety of business planning and management consulting applications.
To learn more about the services we provide, please visit "Our Services". We look forward to assisting you or your business with our high quality and personalized services.
Contact Us
Toolan & Company, P.C.
300 N. Pottstown Pike Suite 140
Exton, PA 19341
Telephone 610-594-0333
Fax 610-594-0311
info@toolancpa.com